WordPress To Facebook
ATTENTION: Tap into the Millions of Daily Facebook Users …
"Want To Start Siphoning Facebook Traffic To Your Website Using Only FREE Tools? Here's How To Add A Complete WordPress Site Into Your Facebook Page Right Now!"
In about 30 minutes from now, you will know how to place your complete WordPress site into your Facebook Page using only FREE Tools!…
WP2FP will show you how!
From The Desk Of: Steve Dougherty – Creator of This Video Course
RE: Installing Your WordPress Sites Inside Facebook Pages
Dear Internet Entrepreneur,
In about 30 minutes, this easy to follow video course will show you..
How to set up a FREE & Powerful SSL service for your site
How to prepare your WordPress site to work inside the Facebook Page
How to create a Facebook App.
How to tie everything together so your entie WordPress site is installed within your Facebook Page
Tap Into Facebooks Millions of Daily Visitors!
The benefits of being able to tap into the traffic that is on Facebook every day (2 BILLION) should be obvious.
But the cost and the technological know-how required to effectively benefit from the millions of people visiting Facebook every day can quickly go beyond the reach of most small businesses.
One way to put your offer (or offers) in front of the Massive amount of Daily Facebook Visitors is with a Facebook Page.
You can further increase the power of your Facebook Page with Facebook Applications which can add more features and more functionality to your Page.
The Good And Bad Of Facebook Applications!
Adding Facebook Applications can be easy when you use 3rd party services BUT..
You then have to hope those 3rd party services stay in business, and that they do not screw up your Facebook account.
The more secure and long lasting alternative to these "easy" 3rd party services, is with the Facebook Developer service BUT..
Learning how to use the Facebook Developer service can be a huge challenge, to say the least, and getting your questions answered with their support service or reading through the "helpful" documents, isn't always helpful (or fast).
How Do I Set Up A FREE SSL Certificate?
You also need to have an SSL Certificate assigned to any URL you are using within your Facebook Application. Getting and setting up an SSL certificate adds an entirely new set of challenges.
If you do not know what you are doing, you can choose the wrong type of SSL certificate or spend way to much money on having someone else set up what you were told was the correct SSL certificate.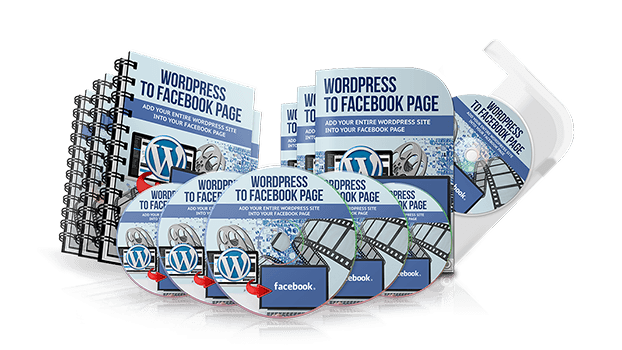 That is one reason I'm proud to bring you WordPress To Facebook Pages. A complete course that details how to..
Set up your Facebook Page
Prepare your Website to be added into your Facebook Page
Create a Facebook Application using the Developers Service
Acquire, Set Up & Add a FREE (and powerful) SSL To Your Website
These video guides provide you with detailed 'Over-The-Shoulder' style step-by-step tutorials that covers everything you need in order to install your full WordPress site into your Facebook Page & will leave no technical stone unturned.
My Offer:
High Quality Videos
High-Def 1280 x 720 Source AND Web-Ready Videos
You Will Not Hear Any 'UM-BUTS' OR 'BUT-UMS' In These Videos
Here Is A Look At Your
WordPress to Facebook Page Video Series!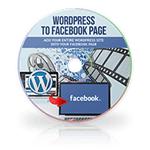 Video 1 Running Time 3:38 –
This video will introduce you to the WordPress to Facebook Page series of training videos.
In addition to the WOW Factor of having your entire WordPress site installed inside your Facebook Page, you will discover how to create a Facebook Application and even how to add the power of https to your URL – ALL FOR FREE!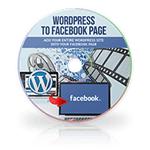 Video 2 Running Time 3:37 – In video two we will cover the preparations of getting your WordPress site ready to properly display within your Facebook Page.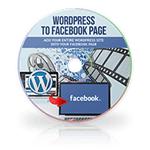 Video 3 Running Time 3:37 – This video will cover the very basics of how to setup your Facebook page.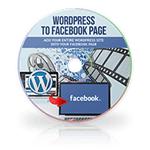 Video 4 Running Time 3:52 – In this video we will cover the different types of SSL certificates. There is Good FREE & Bad FREE SSL options and I explain all in video 4.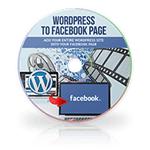 Video 5 Running Time 4:23 – Video five is part two of setting up our FREE SSL service. In this video, I'll cover the added benefits of using this FREE SSL service as well as going over the possible issues that might pop up AND how to fix them if they do.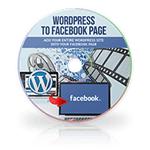 Video 6 Running Time 5:17 – Video six is part three of setting up our FREE SSL service. Now that we have the SSL activated and working on our WordPress site, there are a few items that need our attention. I demonstrate the items that are not yet working and then go through the steps to get them working, as you watch each step!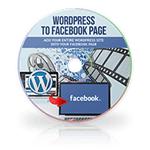 Video 7 Running Time 3:36 –
In this video I show you a couple ways to force browsers to display your https URL instead of the old http URL.
As a safeguard, I also cover how to fix your WordPress site in case something goes wrong when you try to force the SSL version of your URL.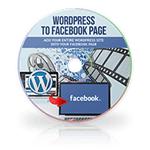 Video 8 Running Time 3:16 – This is part one of the six part segment on creating the Facebook Application required to install WordPress into our Facebook Page. In this video we create our Facebook Developers account.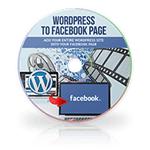 Video 9 Running Time 3:09 – In this video, part two of creating the Facebook App, we create the application by giving it a name, configuring the settings and covering the required & not really required WordPress pages.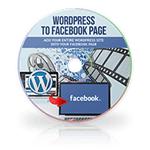 Video 10 Running Time 2:54 – We are in the home stretch and this video is part three of creating our Facebook App. In this segment we generate the code required to add to our WordPress site AND add it to the site.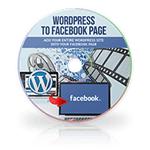 Video 11 Running Time 3:16 – The finish line is in sight! In video eleven we tie it all together and test it to make sure everything works (spoiler alert…it does)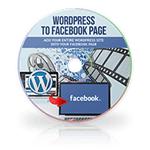 Video 12 Running Time 3:28 – Now that we've got everything working the way it should, we will now cover a couple of customizations you may want to do – AND not want to do.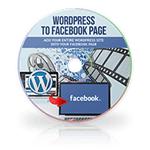 Video 13 Running Time 2:36 – Since there is no big red DELETE button, I wanted to show you how to remove the app in case you ever find a reason to do so.
When you download, watch and apply what you've learned from these WordPress to Facebook Page How To Video Tutorials, it's virtually impossible to fail!
As you can see, everything you need to learn how to Setup Your FREE SSL, Create Your FREE Facebook App & Install Your Entire WordPress Site Into Your Facebook Page, is at hand,
You just have to reach out and grab it!
And there's more….
Say yes to the WordPress to Facebook Page Videos and receive…
Instant Software and E-book Download Store
Download Your Products Even If It Is 12.00 Mid Night.
24 hour A Day, 7 Days A Week